M

eet
Donnie McMahon
✻
Pensacola Bay Oyster Company is the best of both worlds for founder Donnie  McMahon, who studied business and marine biology at Florida State University. His dream began as a kid, but aspired further as he noticed the natural oyster beds declining. He worked for several years with the State, Governor Scott & the Florida Cabinet and the Department of Agriculture Division of Aquaculture to obtain 2 locations in Pensacola for oyster farming. His hopes are to produce great tasting, high quality, homegrown oysters from our region. With this effort, he also hopes having these farms will in turn improve the local water quality.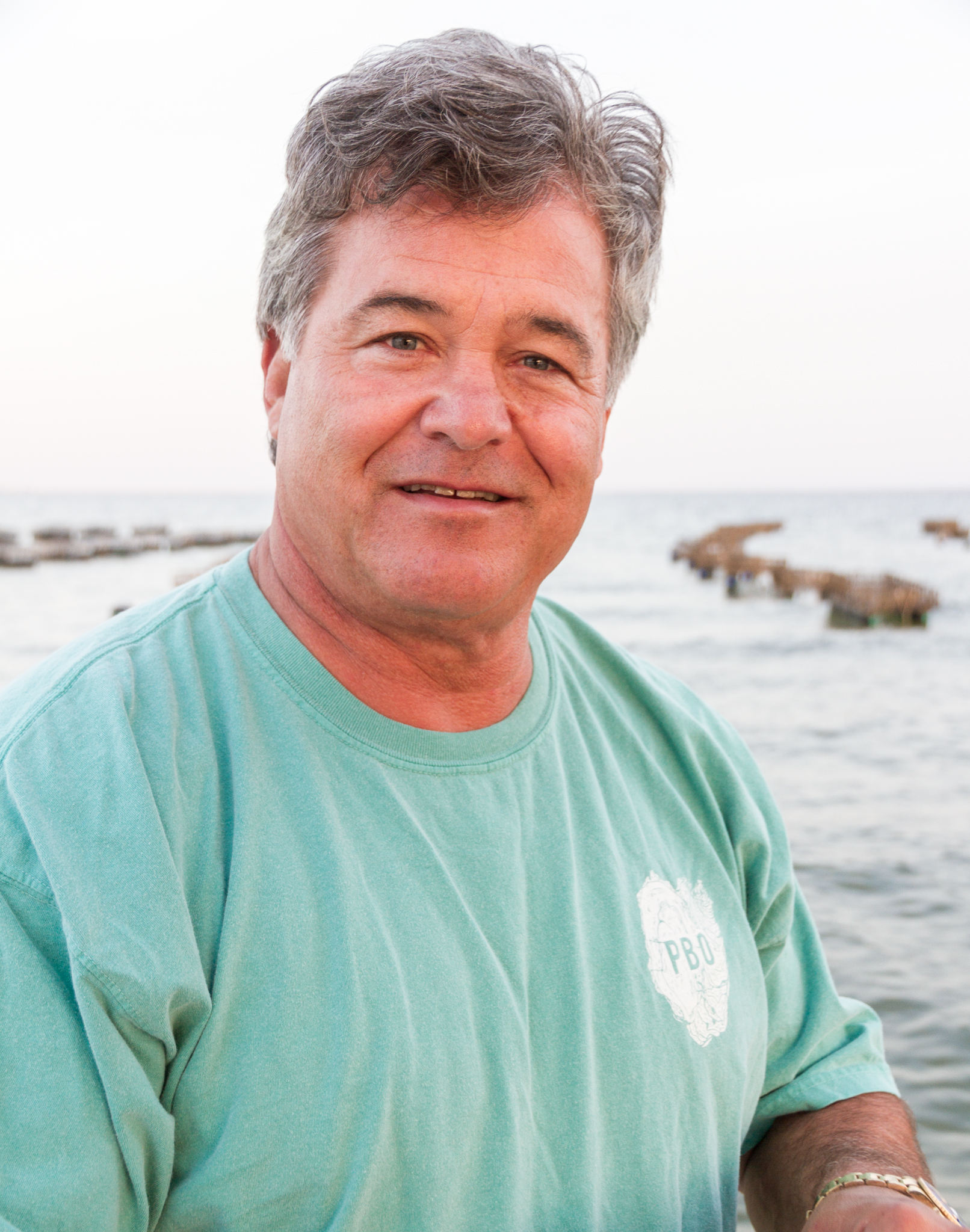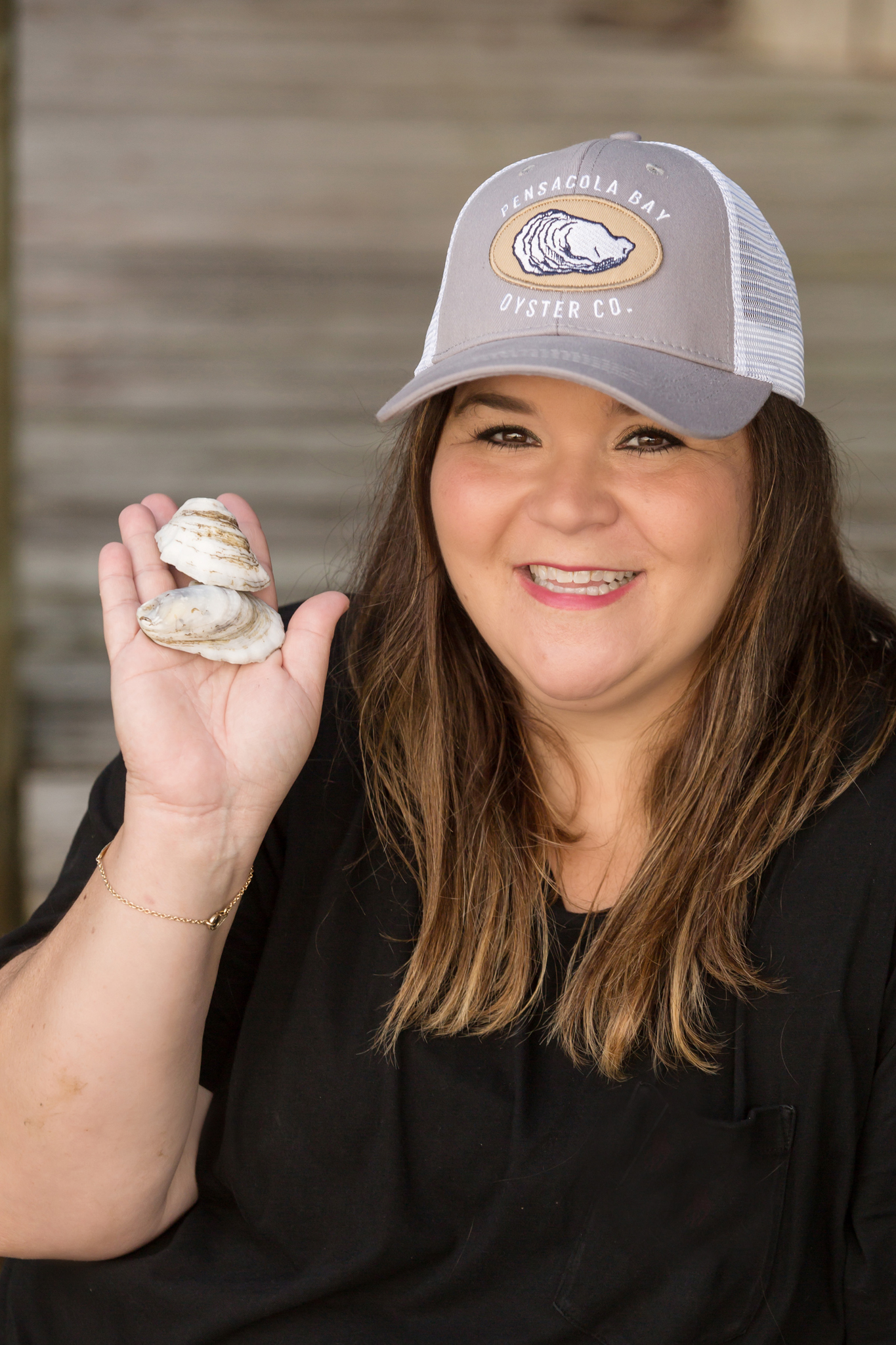 J

ane Lauter
Marketing Executive
✻
Jane Lauter was born and raised in Pensacola. She grew up and spent her weekends on the water.
She is excited to be working behind the scenes to bring Pensacola Bay Oyster Company to Pensacola. She has a bachelors degree from University of West Florida. In her free time, she enjoys spending time with family and raising her 2 children.
J

ack Lauter
Vice President
✻
Jack is 6 years old and was born in Pensacola. He has a passion for the outdoors and works hard with the oysters to bring the finest tasting ones to all his friends and family in Pensacola!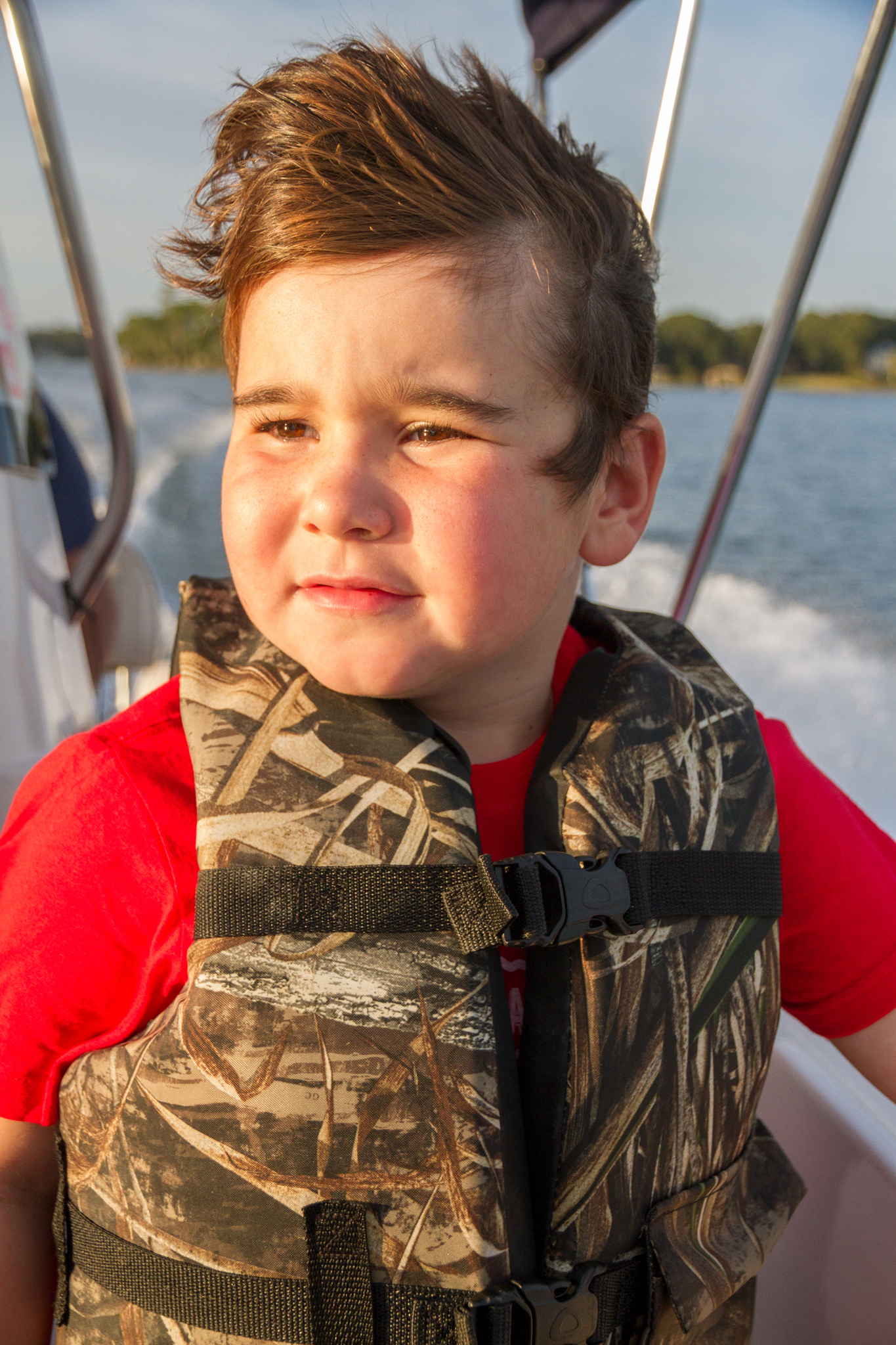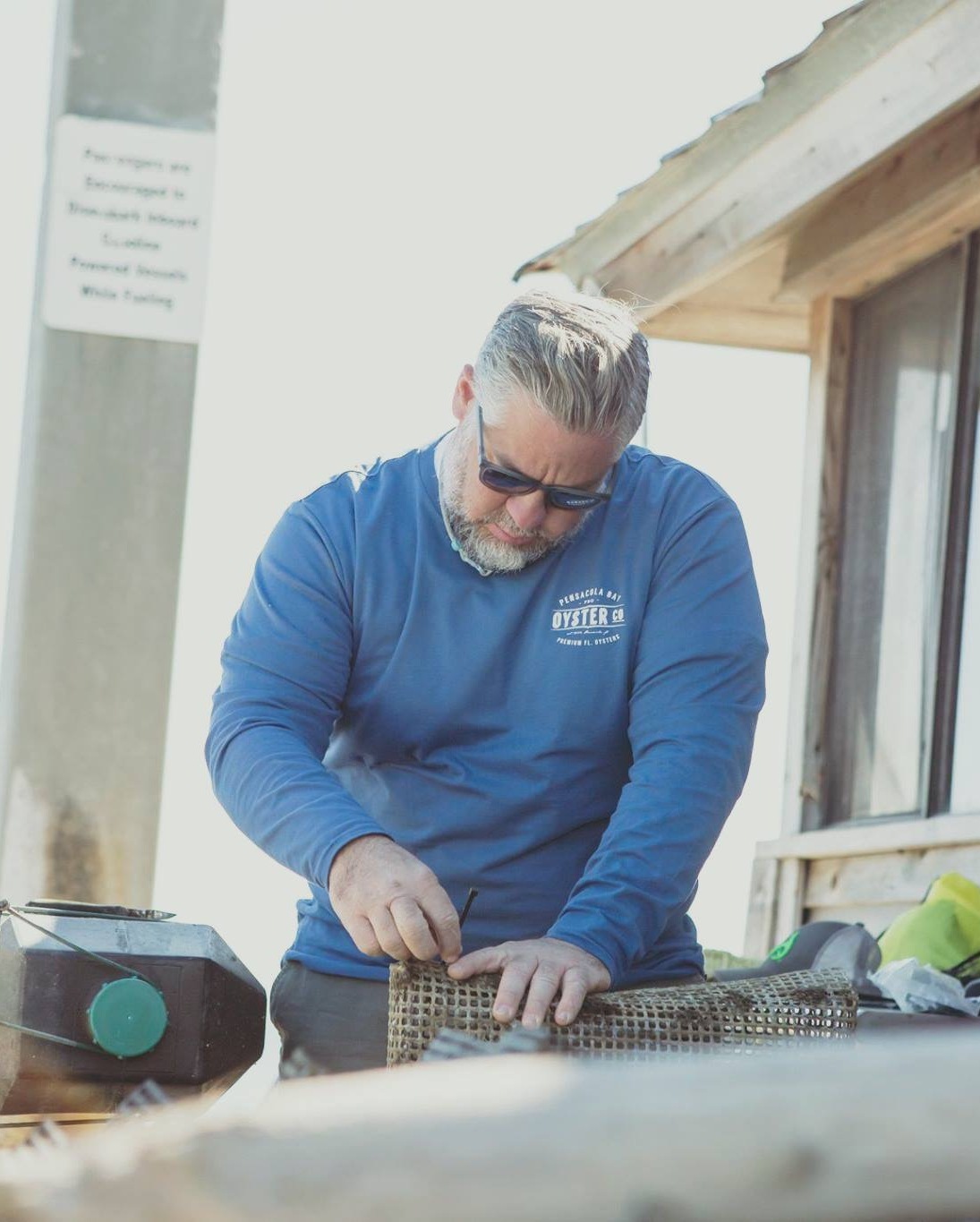 J

osh Neese
Hatchery Manager
✻
Josh Neese studied Fisheries and Aquaculture Biology for his B.S. and M.S. at UWF. Since graduating he worked in Grand Isle, LA with Louisiana Department of Wildlife and Fisheries as a biologist and Alabama DCNR-Marine Resources as the hatchery manager of the Claude Peteet Mariculture Center in Gulf
Shores, AL. Prior to his biological career, he received his B.A. from Huntingdon College and worked in
the private sector in sales and operations. This previous experience along with his biological expertise is
what attracted Josh to the opportunity to expand the commercial Florida oyster aquaculture industry
and restore the Florida wild commercial harvest to historical levels with the Pensacola Bay Oyster
Company team.
J

onathan York
Farm Manager
✻
Jonathan York is our farm manager. Born and raised in Pensacola, Florida he has had a passion for the water from the a young age. He has spent most of his life in a boat fishing and doing all things marine life. He loves being outdoors and if you want to catch him on the farm you better get up with the sun, "early bird catches the worm!"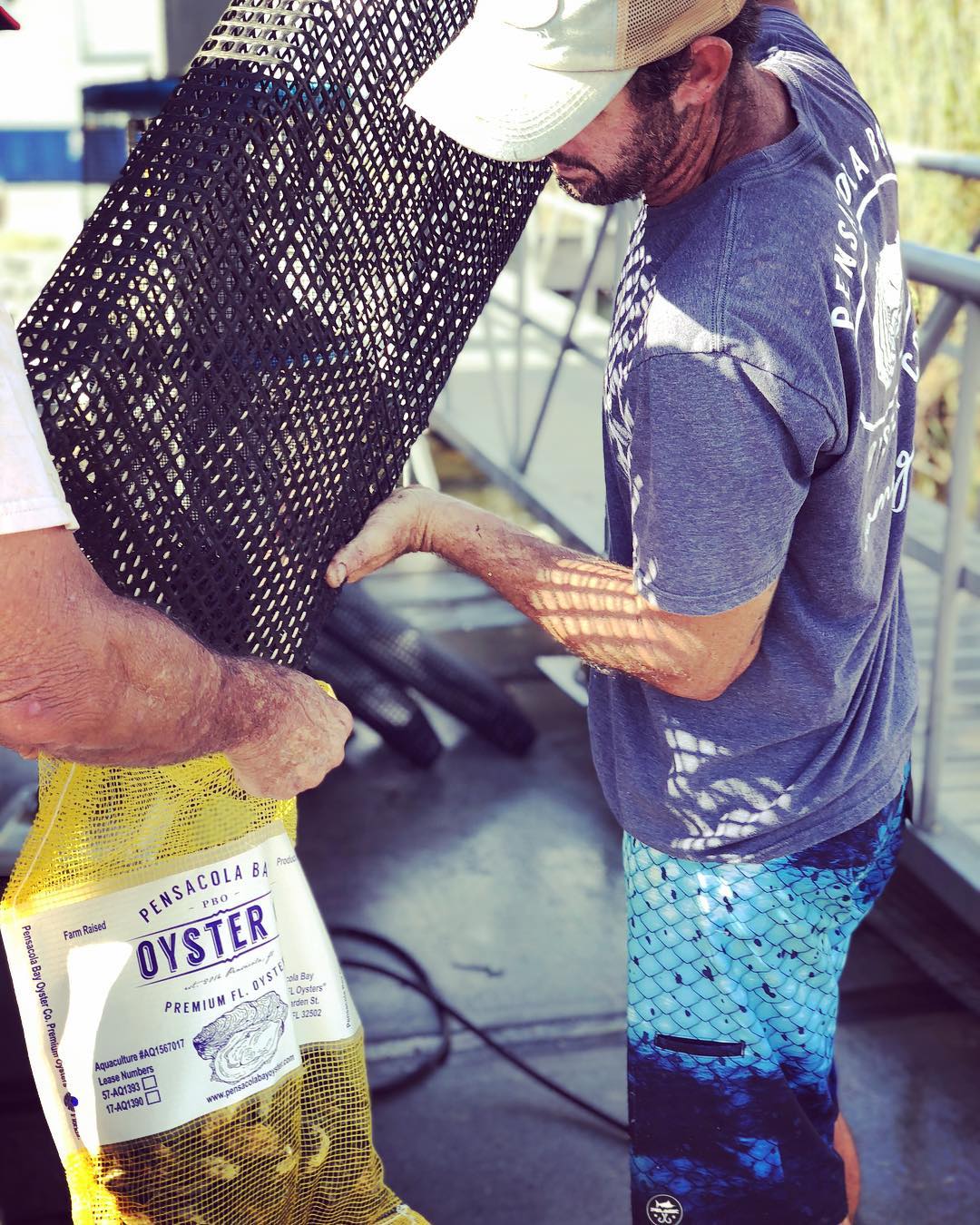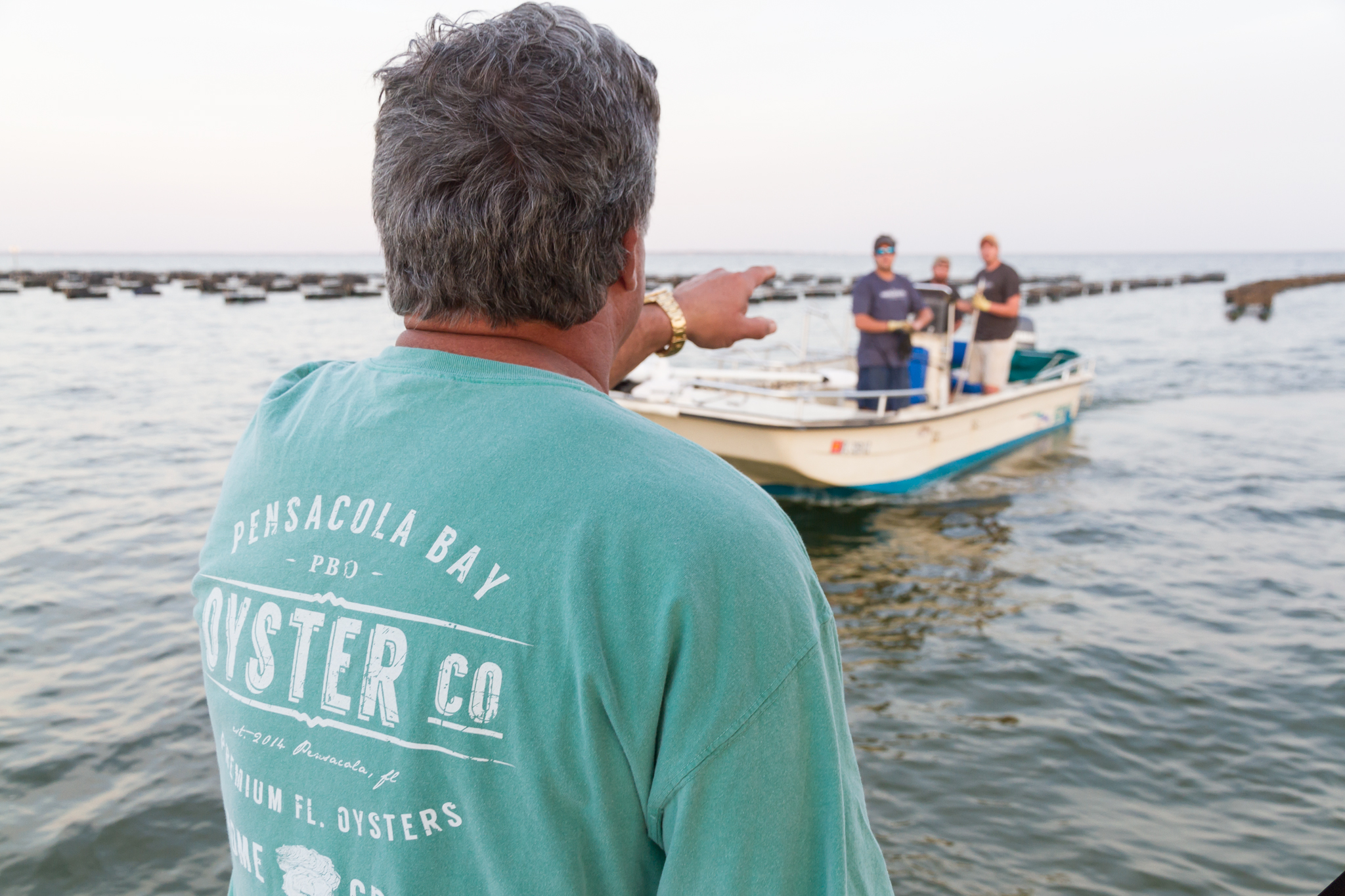 M

agnolia
Bluff Farm
✻
The farm occupies roughly five acres of Pensacola Bay and is easily viewable from the bluffs atop Scenic Highway in Pensacola, Florida. The Escambia River watershed system flows north of this site and provides good salinity currents which create excellent growing conditions.
E

ast
Bay Farm
✻
This farm is roughly 5 acres as well. It receives its watershed from the Blackwater River and Yellow River. East Bay historically has produced some of the best oysters in the world!